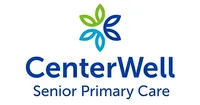 KCSC Road Trippers
KCSC announces a new opportunity for older adults who want to travel and make new friends. The KCSC Road Trippers will offer day trips and regional travel experiences designed with lifelong learners in mind — those who want to learn about our destinations and experience new adventures in a group setting. 
Anyone 60 and over is welcome to join us on these trips. 
KCSC will offer a variety of trip lengths and pricing so you can find one that fits your calendar and unique interests. 
We will be traveling to Atchison, KS, on October 4, 2023. 
We will keep our prices very reasonable, making our adventures a great option for budget-minded older adults. The trip to Atchison, KS will be $75 per person and includes lunch, transportation, museum admissions,  and a KCSC Road Tripper's T-shirt. You may pay online or send a check to our administrative offices. Please write "Road Trip" in the memo. 
This new opportunity brought to you from KC Shepherd's Center is being sponsored by Centerwell Primary Care in 2023. 
Register below! If you need help registering, contact Terri Goddard, Director of Development, at 816-293-9614 or terri@kcshepherdscenter.org.
Let's Take A Trip!
Day Trip: Atchison, KS
October 4, 2023
9 AM - 4:30 PM
We will meet at our administrative offices and leave at 9 AM sharp. We will return to our offices between 4 and 4:30 pm. There is ample parking in our parking lot for you to leave your vehicle. Our offices are located at:
9200 Ward Parkway
Suite 200
Kansas City, MO 64114
Home to Amelia Earhart, St. Benedict's Abbey and the Forest of Friendship. 
 We will visit the Amelia Earhart Birthplace Museum to learn about her life and accomplishments. Following the museum, we will head to the International Forest of Friendship to have lunch (weather permitting). We will then load back onto the bus and head to the St. Benedict's Abbey Monastery and finish at the Amelia Earhart Hanger Museum.
We can't wait to travel with you!
---
We look forward to traveling with you!
Day Trip: Independence, MO 
July 20, 2023
We had a blast on the second RoadTrippers road trip to Independence, We enjoyed touring the Bingham-Waggoner Mansion and Estate and the Harry S. Truman Library!
Pella, IA
We had so much fun traveling to Pella, Iowa with you! Thank you to everyone who came on this exciting trip!
​