Meals on Wheels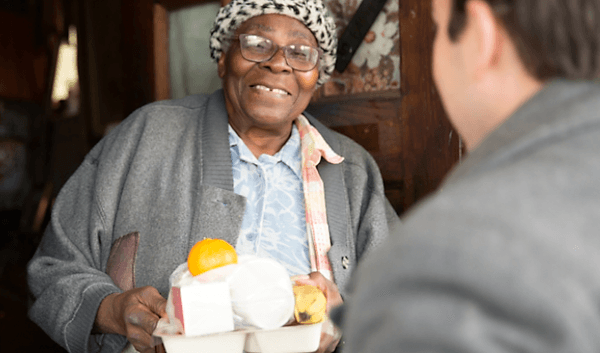 Could you or someone you know benefit from a daily well-check and a hot meal at no cost?
The Value of a Hot Meal
In Kansas City, 1 in 12 older adults struggles with food insecurity - a significantly higher figure than the national average. KC Shepherd's Center works to eliminate food insecurity in our community with the help of a fleet of dedicated volunteers and community partners by delivering nutritious meals to homebound older adults. 
Requirements to Become a Meals on Wheels Client:
Be 60 or older or disabled
Be homebound
Live in one of the following zip codes:

64109, 64110, 64111, 64112, 64113, 64114, 64130, 64131, 64132
For more information, or to sign up for the hot meals program, Meals on Wheels Program Specialist, Ashley Smith at 816-293-9595 or via email at ashleys@kcshepherdscenter.org.