Medicare Counseling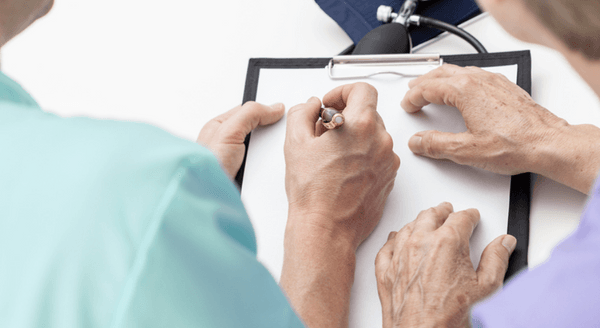 Open enrollment begins October 15th through December 5th. Do you need assistance navigating your Medicare policy? Want to make sure you're getting the best deal possible on your plan? Make an appointment with one of our KCSC MO SHIP (Missouri State Health Insurance Program) specialists, by calling Tina Patterson at 816-293-9608.Navigating Medicare can be difficult. You're not alone, and we can help. KCSC provides Medicare and other benefits counseling through our staff and MO SHIP volunteers. MO SHIP is always seeking new volunteers who want to help others in their community. Our certified counselors help people understand their Medicare healthcare benefits and assist them on a one-on-one basis. Our Medicare counselors can also assist beneficiaries to see if they are eligible for LIS (Low Income Subsidy) or MSP (Medicare Savings Program) programs that can save them money on their Medicare costs. V
The following is a list of some of the services available to you through our partnership with CLAIM:
Medicare enrollment

Medicare prescription drug coverage comparisons

Supplemental (Medigap) insurance policies

Medicare Advantage options

Assistance with appeals or grievances

Screening programs to save Missourian's money

Explanation of Medicare preventative benefits

Long-term care insurance questions

Fighting Medicare fraud and abuse
Medicare Part D prescription drug plan annual open enrollment is October 15th through December 7th each year.  Medicare beneficiaries are encouraged to do a plan comparison each year to verify they have the best drug coverage in place for the coming year.
Simply click the blue button below to get additional Medicare information and to schedule a personal consultation. 
Eligibility 
Open to those who are new to Medicare, current beneficiaries, or caregivers in the Kansas City metropolitan area. We also serve as a resource for professionals such as social workers, case managers, and medical personnel.  
For information and/or an appointment, call 816-753-0494 or email Tina Patterson at tina@kcshepherdscenter.org. 
Volunteer counselors form the heart of the MO SHIP/KCSC program. As a community-based effort, the MO SHIP program is founded on the principle of neighbors helping neighbors - just like our KCSC principle of older adults serving older adults.
Currently, over 200 counselors serve the needs of the nearly 1 million Missourians with Medicare. Our volunteers provide the local links that keeps our program running.
Visit https://www.missouriship.org/ to learn more. 
Disclaimer: We work together to connect people with the Missouri State Health Insurance Assistance Program services. Their name is new, but their services are the same: they provide free, unbiased Medicare help year-round!