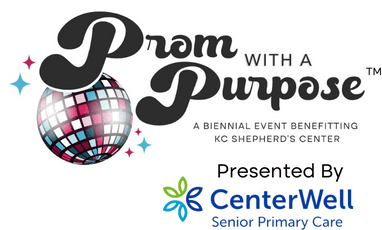 2023 Prom With A Purpose™
Saturday, September 30, 2023
5:30 - 11:00 pm
Hy-Vee Arena
1800 Genessee St
Kansas City, MO 64102
text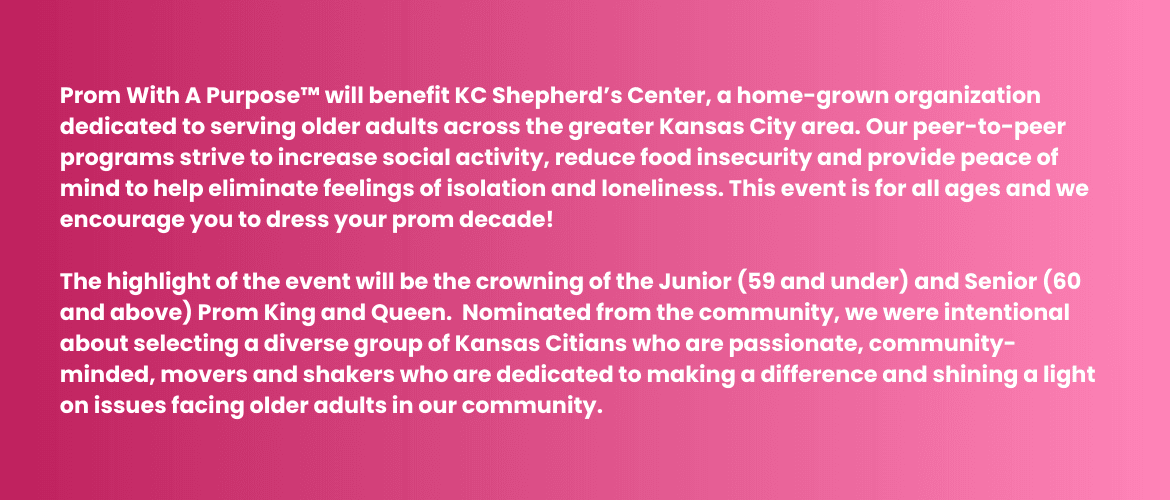 Event Details
5:30 Cocktails and Prom Photos
7:00 Dinner, Program, Prom Court Ceremony and Coronation
8:30 Time To Dance! Entertainment by Private Stock
 
Dinner Will Be "KC" Inspired             Dress Your Decade or
Food Stations                                Formal Attire
 
Parking: Please park in "Lot A" on the EAST side of the building. You will enter through the main doors. Parking is FREE. 
We'll See You At PROM!
---
Interested in sponsoring this event? Download the complete sponsorship packet below. Questions? Call Terri Goddard, Director of Development, at 816-293-9614, or by email at terri@kcshepherdscenter.org. 
text
Prom With A Purpose Sponsorship Opportunties
Thank You To Our 2023 Prom With A Purpose™  Sponsors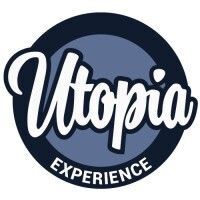 Steve Rinne & Barb Mueth     
Rusty and Nancy Ryan Action With Faith Fund
Darren Taylor Foundation

Carrie & Dr. Andrea Chadwick    Benny & Edith Lee

Blue Cross Blue Shield of Kansas City     Diane Conner     
Shirley and Barnett C Helzberg Jr. 
Debra Johnson     Kansas City Life Insurance Company      Bruce Kay     
Greg & Nancy Lear       Dr. Peter Mestad     Susan & Rand Mikulecky     
Torre & Lisa Nigro     Dr. Lee Norman     Northland Shepherd's Center     
Pickett, Chaney & McMullen LLP    Piper Family Foundation     
Tension Envelope Foundation     Roxanna Swaney     University Health

Dan & Chrissy Ammon     Dr. Rex & Janet Archer   
Dr. Kenneth Taylor-Butler & Christine Taylor-Butler     Carl Cleveland
Don Dagenais     Greg & Janet Baker     Bryan Eakes & Mitch Simmons
Joseph Keehn & Jody Evans        Carolyn Hall     Sandra Irving
Dr. Alexis Thomas-Mabin & Lonnie Mabin     Rudena & John Mallory     
The Miller Group     Paths Law Firm     Charlie & Sue Rozanski
Dr. & Mrs. Michael & Jamila Weaver

Jill Adams & Jon Goodman     J Kent Barnhart     Julie Carmichael     
   Rebecca Fitzgibbon     Chrissy Frazier     Terri Goddard     
David Hauser     Matt Johnson    Erin Norman     Alex Norman     Carletta Murray
Patrice's Culinary Collective     Sue Vicory     Brian Weith
David and Kristin Wing