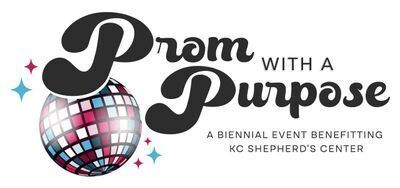 Presented By: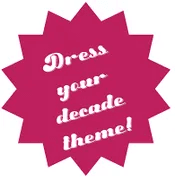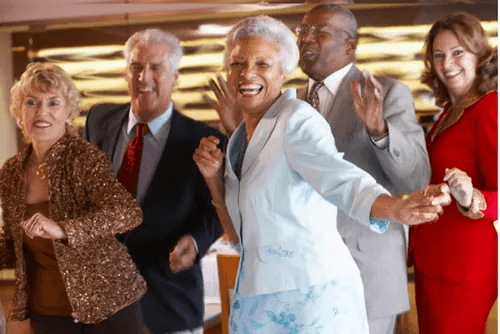 Prom with a Purpose is an incredibly fun and brand-new event hitting the Kansas City Philanthropic scene on September 30th, 2023 at Hy-Vee Arena. The inaugural event is being presented by Centerwell, Senior Primary Care. Prom with a Purpose will provide a new revenue stream to support KC Shepherd's Center, a home-grown organization dedicated to serving older adults across the greater Kansas City area. Offered by seniors, for seniors, our peer-to-peer programs increase social activity, reduce food insecurity and provide peace of mind to help eliminate feelings of isolation and loneliness. In 2022, KC Shepherd's Center celebrated 50 years of service.
The highlight of the event will be the crowning of the Junior (59 and under) and Senior (60 and above) Prom King and Queen. The Junior Prom Court will consist of 5 men/5 women who are 59 and younger and the Senior Prom Court will consist of 5 men/5women who are 60 and older who have been nominated from the community by friends, co-workers, peers and/or family members. The committee will be intentional about selecting a diverse group of Kansas Citians who are passionate, community-minded, movers and shakers who are dedicated to making a difference and shining a light on issues facing Older Adults in our community.
Those chosen to be a part of the 2023 Junior and Senior Court will be treated to a photo shoot with Kansas City's own, Tom Styrkowicz Photography and will be featured in The Independent prior to the event. The court will also be featured on the KC Shepherd's Center/Prom with a Purpose website. The community will be able to vote for their favorite member of the court for $10.00. Members of the Court will be encouraged to form fund-raising teams or find groups, corporations or other organizations to sponsor and/or support them in their journey to become the 2023 Junior/Senior Prom King and Queens. The individuals in each court who raise the most money during the 13-week fund-raising period from July 1-September 30th will be crowned King and Queen lice and in-person at the event. The Kings and Queens will also be featured in The Independent and on a local billboard after the event.
Nominations for the 2023 Prom Court will open on March 15th and run through April 30th. Here is the link to the nomination form. 
The 2023 court will be announced in May and voting for the court candidates will be open on July 1st. The public will be able to vote for their favorite candidates as often and as many times as they wish. All dollars raised will directly support Older Adults in Kansas City who benefit from services provided by KC Shepherd's Center. For more information, or if you are interested in sponsoring this event, please contact Terri Goddard, Director of Development at terri@kcshepherdscenter.org or by phone at 816-293-9614. More information on tickets and tables will be shared in the near future. 
Interested in sponsoring Prom With A Purpose? See below for more information.
Sponsorship Levels:
National Honor Society Presenting Sponsor - $25,000 SOLD OUT
Student Council Sponsor - $15,000
Year Book Club Sponsor - $10,000
Debate Team Sponsor - $5,000
Marching Band Sponsor - $2,000
Glee Club Sponsor - $1,000
For more information on Sponsorships and tickets, please download the Sponsorship Packet below.
To nominate someone for the Prom Court, please fill out the nomination form below. Please note: Nominations will open March 15, 2023.