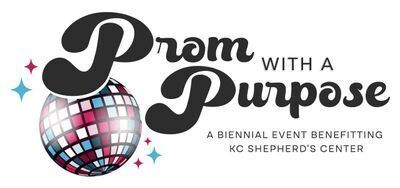 Prom Court Nomination Form
Nominate someone you know who has compassion for others, is community-minded and competitive to the 2023 Prom with a Purpose King and Queen's Court.
---
What is Prom With A Purpose?
Visit the Event Information page to learn more about Prom With A Purpose!
Nomination Information:
These individuals should be well-connected in their respective communities, represent diversity in age, gender and race, and have a relentless passion for raising funds to support and shine a light on issues facing the older adult population. Selected members of the court will participate in a 13-week fundraising campaign to provide services to older adults, celebrating their contributions to the community and providing support and companionship to increase social activity, reduce food insecurity and build lasting relationships.
You may nominate the candidate of your choice or if you think you might be a good candidate, you can nominate yourself.
Do you know an AMAZING candidate who should be nominated??
Nominate them by filling out the form below.

Nominations are open March 15th, 2023 - April 30, 2023
The 2023 court will be announced in May and voting for the court candidates will be open on July 1st, 2023.
Event Information
September 30th, 2023:  Prom With A Purpose
Event Venue:
HyVee Arena
1800 Genesse St
Kansas City, MO 64102
---
Before submitting, please be sure all fields are complete. Incomplete nominations cannot be reviewed.
Questions?
If you have questions, please contact Terri Goddard, Director of Resource Development and Community Outreach, KC Shepherd's Center at 816-293-9614  or email terri@kcshepherdscenter.org . 
Thank you!