Creating a world where everyone ages well and the voices of all older adults are included, valued and respected.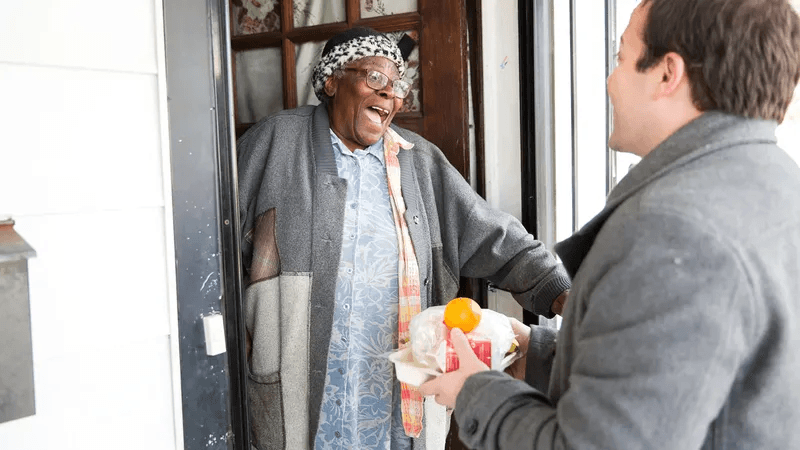 Guided by our founding principle in 1972, KC Shepherd's Center acts on the knowledge that loneliness and isolation are known to reduce life expectancy, health and well-being.  All our programs meet the changing needs of older adults as they age.
Low-income, LGBTQ+, older adults of color and people living with disabilities living on fixed incomes often experience poverty, and its impact on access to care, at three times their counterparts. They, and many of our clients, are often forced to cut back on food, necessary medications and doctor visits to afford other basic living necessities, like utilities and rent. 
KCSC's model of frequent in-home visits provides holistic care that meets nutritional needs, combats social isolation, addresses health and safety concerns and provides caregiver respite. Our programs are primarily volunteer-led and provide peer-to-peer support at no cost to our clients and are core to our mission of engaged and purposeful aging. 
One in 10 older adults in Kansas City lack enough healthy food to live a healthy lifestyle. Serving more than 1,400 homebound clients, our Meals on Wheels volunteer and staff drivers are often the only person our clients see in a day.  They, along with our Phone Pals, Senior Companions and Care Managers, are our "eyes and ears", seeing health and welfare needs we can address.